what is raised floor and how to intall?
How To Install Raised Floor
When you intend to install the
raised floor
for your data center, you should keep five factors in mind relating to how it is to be installed:
1.Keep in mind the load the raised floor need to take daily
2.Installing the appropriate floor panel that is strong, stable and sturdy, while allowing ample ventilation
3.You need to avoid static electricity hence confirm that the floor is static dissipative
4.Install panels of the raised floors that have a good rating
5.Ensure that the floor fittings are tight to reduce air leakage, which will warrant proper cooling of the equipment.
With properly raised floors in the data center, one can ensure that the facility remains effective and efficient for the years to come.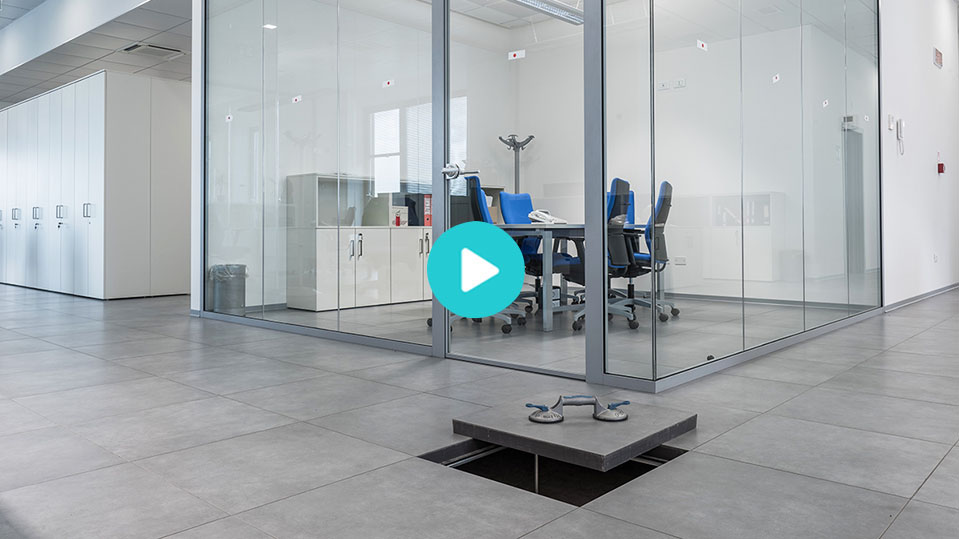 What is Data Center Raised Floor?
A
raised floor in a data center
is an elevated floor that is built 10cm to 100cm above a concrete floor. It creates a space that can be used for cooling, electrical, and mechanical services.In data centers, raised floors are also used as a way of distributing cold air.By using a raised floor, facilities not only reduce the amount of air needed to cool equipment, they also require less energy and improve temperature distribution across all of the cabinets.
According to research on the impact of raised floors on thermal behavior in commercial buildings.The presence of a raised floor can potentially reduce the cooling load by as much as 40 percent. Combining this system with an AI cooling solution could deliver even greater savings.
Why Raised Floor in Data Center?
Data centers are the powerhouses of the industrial world. As technological advances continue to change the way organizations do business, the need for data and power increases. Often, this significant increase in resources is too much for many companies to handle internally or with existing corporate infrastructure. Many hours and personnel are required to maintain the high demand. The utilization of a data center allows a business to outsource its power needs. As we need to protected date center facility incase of high temerature heating. Raised Floor can efficently distribute the air from underground to data center space.